Welcome to Immaculate Heart Church
in beautiful Crosslake, MN! 
Immaculate Heart Church is a vibrant Catholic parish in beautiful Crosslake on the Whitefish Chain of Lakes in north-central Minnesota. We are part of the Diocese of Duluth and built a splendid new church just over 10 years ago. Our wooded grounds feature a grotto of the Blessed Virgin and a paved walking path with outdoor Stations of the Cross. Whether you are a visitor, seasonal member, or simply interested in exploring Catholicism, come join us. Truly, all are welcome. May God bless you and may Jesus Christ be praised!
FINANCE COUNCIL NOMINATIONS ARE OPEN
Nominations are being accepted for membership on the Finance Council of Immaculate Heart Church. Any registered member may nominate a registered member of the parish. Nominees should have some finance-related background.
The Finance Council participates in financial decisions of the parish, including budgeting, financial statements, and investments. Meetings are held monthly on the fourth Tuesday of the month at 5 pm.
Nominations will be accepted until August 15. To nominate someone (or yourself), please call the parish office or fill out a form provided in the kiosk. Nominees will be given the opportunity to decline. The election will take place after the Masses on the weekend of August 27-28.
Adoration Information
Exposition of the Blessed Sacrament is as follows:
Tuesdays 9 am-6 pm in the chapel
Wednesdays 6 pm-Thursday 8 pm in the chapel
Please note that during Mass (8 am-8:30 am) on Thursday mornings there is no Adoration.
You can sign up as a regular adorer or as a substitute by clicking
here
You are also always welcome to come visit and spend time in the presence of Jesus without signing up!
If you have any questions about Adoration, please contact Steph at 612-220-5313 or
[email protected]
.
Office Hours
The parish offices are open Monday through Friday from 8 am to 4 pm.
Church Hours
The church is open weekdays from 8:00 am to 4:00 pm.
Daily Mass Readings
Weekly reading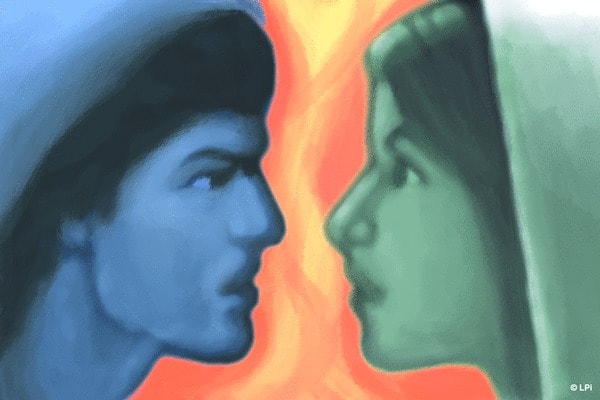 Weekly reading
Readings for the week of August 14, 2022
© Liturgical Publications Inc
Mass Information
Saturday: 4:00 pm
Sunday: 8:30 am

Monday: 8:30 am
Tuesday: 8:30 am
Wednesday: 8:30 am
Thursday: 8:30 am
Friday: 8:30 am
Confession Times
Immaculate Heart:
Saturday at 3:00 pm
St. Emily's:
TBD
Parish Facebook Page
To access the IHC Facebook page, click here.
Messenger Newsletter
Click here for the current issue of the Messenger
Diocese of Duluth News
08/11/22 11:22 am
08/11/22 11:20 am
08/11/22 11:19 am